Shopping Cart
Your Cart is Empty
Thank you for your business!
You should be receiving an order confirmation from Paypal shortly.
Exit Shopping Cart
Perfectly Made Handcrafted Soaps
Check out all the handcrafted soaps and other bath and body products that Cherry Lane Organics has to offer. We have everything from cute cupcake soaps that look good enough to eat to beautifully packaged sugar scrubs. Browse our gallery below to see our organic products.

All of our products are available to customers in Garden City, Michigan and other areas nationwide. Contact us to learn more!

Cherry Lane Photo Collage PNG by Chelsea Shellz
We love hearing from you, let us know what's on your mind
"We picked up a bar of the organic lavender soap for my daughter at an art fair and can't believe how much we love this soap! It's sudsy and smells amazing and it's been great on my daughters sensitive skin. I'm even using it as shampoo with the cold, dry air making my scalp dry."
- Jennifer
"Their products are wonderful. Great for your skin and superb smelling. I highly recommend"

-Cheri
"These handmade soaps and scrubs not only look amazing, but they smell amazing and make my skin feel amazing! I will definitely be buying more for me and all my friends this holiday season! I don't recommend waiting to order. The sooner you receive them, the better you will start to feel."
- Jesse
"I Absolutely LOVE the oatmeal milk and honey butter lotion :) Not only does it smell amazing it makes my skin super soft ! Almost silk like :) The oatmeal milk and honey butter lotion has also helped me fade some of my skin scarring I've had over the years. I can't wait to try more products !"

-Tiffany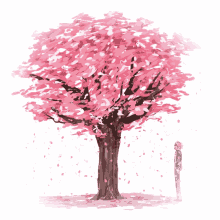 ​"I was on Facebook looking for someone local to buy homemade soaps from. I feel so lucky that I ran across Ch​erry Lane Organics. I have tried many different soaps and have loved them all. She even went out of her way to make something she doesn't normally sell. I have to say that so far my favorite soaps are the lavender and tangerine lavender. I will be getting more. They would make great gifts too.

-Johnna
/